DSD stands for Direct Stream Digital and it is a high-definition lossless audio format with a twist. PCM signal solutions (like FLAC, TTA or APE) measure a set of bits multiple times per second to capture the audio data, hence the 16/24-bit parameter. On the other hand, DSD uses only one bit but samples it 2.8 million times a second to capture the audio signal.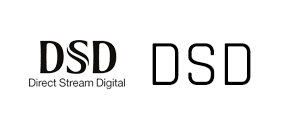 Is my DAC supported?
If you are not sure how your DAC would work with Colibri then you can download the free Colibri DAC/DSD Test app from the Mac AppStore and try it for yourself!
Please keep in mind that Colibri does not support DST encoded DSD files!
As Colibri does not collect usage data, statistics or anything from the user, the compatibility below is based solely on user feedback. Please let me know if your DAC is supported so I can add it to the list. I would also like to know if your DAC isn't supported – that way, I can add a warning here to let users know before buying Colibri. Your feedback is much appreciated!
The following DACs are known to work with Colibri:
DACs that work with some caveats:
Results could vary even if you have the same hardware! A different circuit board revision or firmware version is enough to make the difference – this is why Colibri DAC/DSD Test was born and why it is free. Download it from the Mac AppStore link above to see whether your DAC works with Colibri's audio core. If your DAC works and it isn't on the list, please contact me so I can add it for others to find as well, thank you!
What's so good about DSD?
It is a completely different approach to capture and store high-definition audio than the other, more widely used consumer formats.It is a bit harder to compare these formats, not to mention the real difference is only heard by using really high-end audio gear. However, many say that most records have a more natural, warmer tone when played from a DSD source.
Is it popular?
To some extent, yes – mainly among audiophiles, so to speak. OSX (now macOS) does not offer built-in DSD playback possibility, although there are various audio players to choose from.
How to play DSD on Mac?
A fresh install of macOS currently does not have a convenient way of playing such files, as DSD/DSF files need special decoding hardware or a software signal processing solution to render the audio stream. A good DSD player for the Mac is one of those audio apps that support DoP (DSD over PCM) stream packing along RAW and Native modes – which brings us to…
Colibri – Native Lossless Audio & Music for your Mac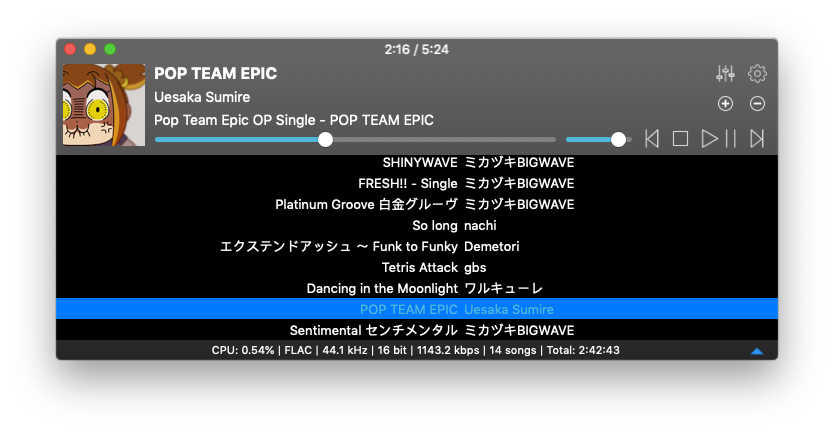 Colibri
is a DSD player for Mac (among other things) that represents a simple playback solution while hiding the required complex machinery under the hood. A Mac DSD audio and music player with Native DoP/RAW data sending methods that supports gapless playback with or without a Cue Sheet. Bit-perfect audio playback, accurate stereo-balance. If the song contains an embedded cover art then Colibri will happily display it as well – visit the Gallery to see more.
Currently the BASS engine does not support DST encoding, which means: Colibri can not play DST encoded DSD files! If you attempt to load one, it will show an error message saying: 'Unsupported Codec: DST'
.

Get Colibri from the Mac AppStore or visit the FAQ if you have any further questions.