ALAC stands for Apple Lossless Audio Codec and it is a high-definition lossless audio format made by Apple, Inc. Just as other compression solutions for audio (the likes of FLAC, TTA or APE) or the same way as ZIP, RAR and 7z do not alter the original data, ALAC also leaves the source audio data untouched.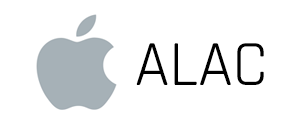 What's so good about ALAC?
First and foremost, it is the default high-definition audio codec for all Apple devices, meaning that is has outstanding support out-of-the-box.
Is it popular?
Absolutely! From the hardware devices (like the iPod) right down to the operating systems (OSX / macOS / iOS / tvOS / watchOS), it is possible to play this format on any Apple device. From this standpoint it is really important for any third-party player to seamlessly integrate with with this ecosystem.
Colibri – Native Lossless Audio & Music for your Mac

Colibri represents a simple playback solution while hiding the required complex machinery under the hood. A Mac ALAC audio and music player with BS2B and gapless playback with or without a Cue Sheet. Bit-perfect audio playback and accurate stereo-balance. If the song contains an embedded cover art then Colibri will happily display it as well – visit the Gallery to see more.

Get Colibri from the Mac AppStore or visit the FAQ if you have any further questions.